Bio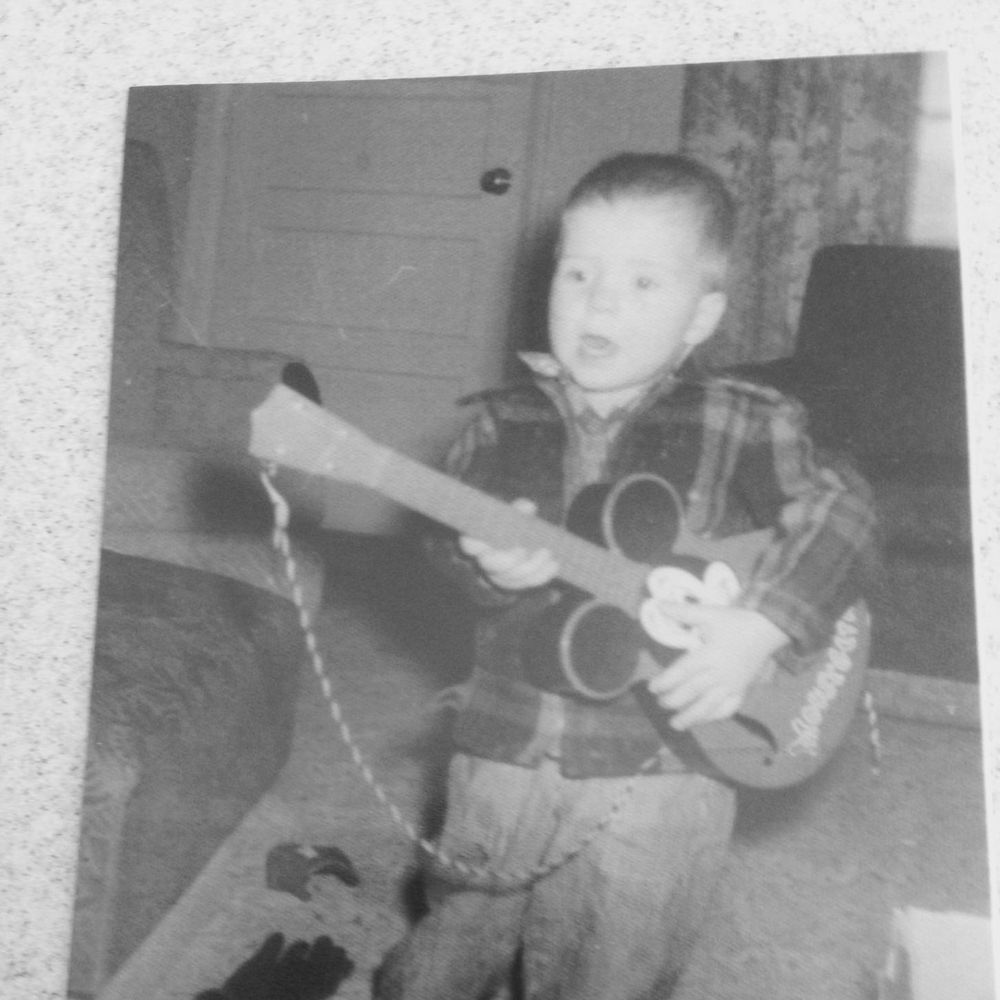 Tom Proctor Cowboy/Biker
Both an award-winning actor and singer-songwriter
I grew up in a small town in the Rocky Mountains of Utah. I loved hanging out at the livestock auctions and the rodeos. Even tried my hand at amateur rodeo bareback and  steer wrestling. Waylon Jennings, Kris Kristofferson, Willie Nelson and Johnny Cash were my heroes. Since I grew up on Outlaw Country, it is no wonder that it's  my style today. One day, while out on the horses looking for stray cattle, my friends and I accidentally rode onto the first movie set I was ever involved in. We got hired for our ability to ride horses and move cattle and I actually got a line or two. I loved the acting so much that I left the horses behind and only took the Harleys to Hollywood, California. Some 25 years later and having a good, smooth-running acting career, I won a guitar in an arm wrestling match, and thus found the second love of my life.
 Now as a kid growing up, I would play my out of tune Mickey Mouse guitar and sing songs for my grandmother, who was sick and dying from cancer. She was also well known as a psychic that was 100% accurate. I remember her telling me if I would just play the guitar and sing I wouldn't be poor anymore. Well, my grandmother died and in the small town of "get a real job",  so did that dream.  My grandmother has spoken to me from the grave twice in my life. Once, when I worked in a coal mine in Helper, Utah. I was standing alone in the neutral portal (only a coal miner knows what that means)  when I heard my grandmother's voice say "Tommy, run now" and I did. I ran out of a mine that was in the process of collapsing. Many of my coworkers died that day. The second time was after winning my guitar. She revisited me to repeat what she had already said years ago. "Play guitar and sing and you will not be poor anymore".  By this time my movie career was doing well enough that I believed in dreams again. I found myself in a recurring role, in the television series Nashville, where while playing my songs during a lunch break (that had only previously been heard in my backyard and barbecues of friends). Industry professionals urged and guided me to record. I cut my first album with Nashville's finest. I then entered the album into KDUB Country Music awards. To my surprise, the album finished in the top five of five categories and I won Songwriter of the Year, Best Single of the Year and Best Radio Play of the Year. Just as I thought my movie stardom was going to feed my musical career the country was hit by COVID 19, and both careers were yanked out from under me. I set up my 4Runner and trailer to be a rolling billboard advertisement for me, and decided to play tailgate parties in parking lots were people can hear live music and still observe social distancing. Funny... I always thought that when my grandmother said "play and sing and you will not be poor", that she meant I would have financial security. I have found that I am rich with the passion of playing my music. In small intimate settings, playing music during this pandemic, in the worst division that this country has ever known, that music brings us all together. Watching it bring people together, seeing close-up the look in the eyes of my audience as they enjoy the music, laugh and sometimes cry. My grandmother was right. As long as I can find a parking lot, a park, or a backyard barbecue to play my music, I will never be poor.
Now I will start my solo tour from my home in southern Utah to Nashville. I'm going to be traveling along Highway 70. Sign up for our email list and will keep you posted as to where we are at on the trip. Who knows? You may want us to play a barbecue in your backyard. This tour is going to be part of AIM Country Music Television which has picked up two seasons. Also subscribe to Tom Proctor Show on YouTube and we will keep you posted.
https://www.youtube.com/c/TomProctorShow/featured